Sparta man's puppies are helping veterans
Kevin Herman works at two careers, and still has time for a small hobby. He raises Olde English Bulldogs. He only raises one litter of puppies a year, since he's not a big commercial breeder. But even a small hobby can make a big difference.
Herman, who is a REALTOR with Coulee Real Estate in Sparta, and his wife Renee, are owners of HermDawg Bullies. They decided their puppies could help local veterans get a chance to see Washington D.C. So he donated the proceeds from this year's puppies to Freedom Honor Flight. The La Crosse group has flown nearly 1,800 veterans of WWII, Korea, and Vietnam to the capitol to see "their" memorials. Freedom Honor Flight's next flight is Saturday, May 6.
"Freedom Honor Flight does great work and this is just another way HermDawg Bullies wishes to support their efforts in our community in support of our Veterans", Herman said. Some of their pups have also gone to a Madison agency which trains service dogs. The dogs have been donated for soldiers suffering from PTSD.
Freedom Honor Flight President Pat Stephens said the group still has at least 425 veterans on its waiting list. Veterans fly in priority order, WWII first, then Korea, Vietnam, and other service eras. Terminally ill veterans are moved to the head of the line. "The need is still there, and we have said we will keep flying veterans as long as the good people of the Coulee Region keep supporting us.", Stephens said. Veterans can get more information at the group's web site, www.freedomhonorflight.org, or by calling (608) 784-1015.
For more information, contact Bill Hoel, (608) 784-6114.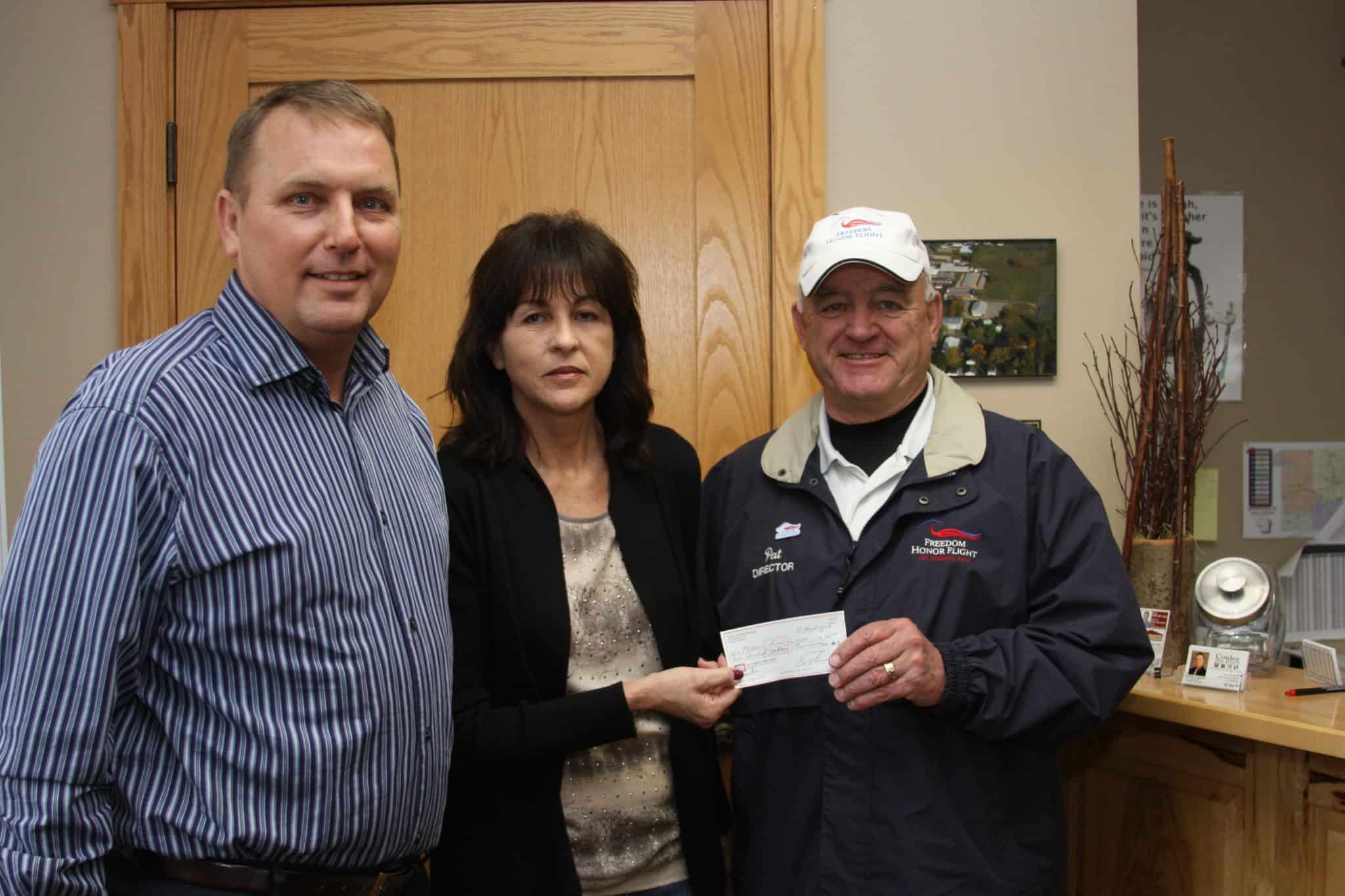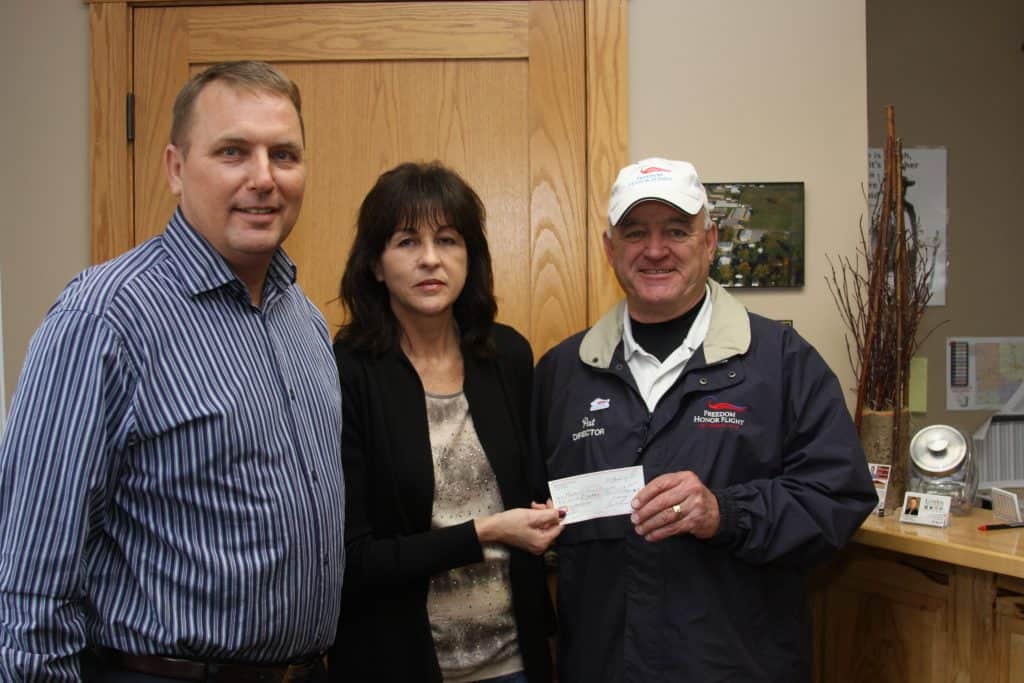 Pictured: (l to r)": Kevin Herman (l), and his wife Renee, present check to Freedom Honor Flight President Pat Stephens (r).