UPDATE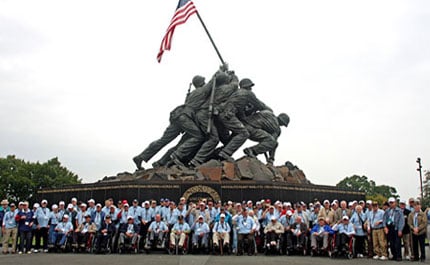 Freedom Honor Flight has now selected the veterans and guardians for our second flight on June 20. Those people have been notified. The remaining veteran who have submitted applications will be considered for our next flight, tentatively planned for fall 2009. Veterans are selected on a first come, first served basis with priority given to WWII veterans and any veteran with a terminal illness.
We thank the many people who have contributed time or money so far – and we hope to get even more support for many successful missions!
NOTE: Milwaukee now has its own Honor Flight organization – called Stars and Stripes Honor Flight. Their web page is here:
www.co.ozaukee.wi.us/departments/veterans/HonorsFlightProgram/Index.html
Madison is also forming an Honor Flight organization, and information about them will be posted in the near future.