Pancake Breakfast September 2
A pancake breakfast is set for Saturday, September 2 at the Stoddard American Legion. Come hungry from 7 to 11 a.m. All proceeds benefit Freedom Honor Flight.
Flight 20 Orientation set for August 27
Orientation for the September 16 flight will take place Sunday, August 27 at the La Crosse American Legion Post 52. We're looking forward to the noon training session for all guardians, then orientation for veterans at 2 pm.
Prestige Auto Veteran Appreciation Day set for August 16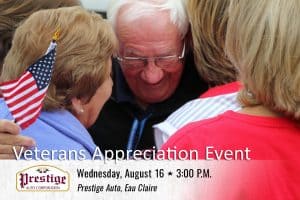 Prestige Auto of Eau Claire is set to host Veterans Appreciation Event, an afternoon of activities in honor of those who served our country. Festivities begin on Wednesday, August 16 with the following:
3:00 Veterans' Assembly
3:30 Veterans' Registration
3:30-4:00 Autographs with Paul Coffman, former Green Bay Packer
4:00 Food and Beverages
4:45 Presentation of Checks, Veteran Photos
5:00 Conclusion
Event is held at Prestige Auto — 3525 HWY 93EAU CLAIRE, WI 54701
2017 Festival Foods Icon Sale
Festival Foods has partnered with Freedom Honor Flight for its second icon sale beginning June 24 through July 8. Customers can donate by purchasing $1 and $5 icons for display. In addition to icons, customers will have the opportunity to sign banners used to welcome home veterans at the September 16 Flight 20 homecoming ceremony.
Participating locations include:
La Crosse / Copeland 30 Copeland Ave
La Crosse / Village 2500 State Rd
Onalaska 1260 Crossing Meadows Dr
Holmen 600 N Holmen Dr
Last year's sale raised $14,783.55 for Freedom Honor Flight. Thank you for supporting our nation's heroes with your donation!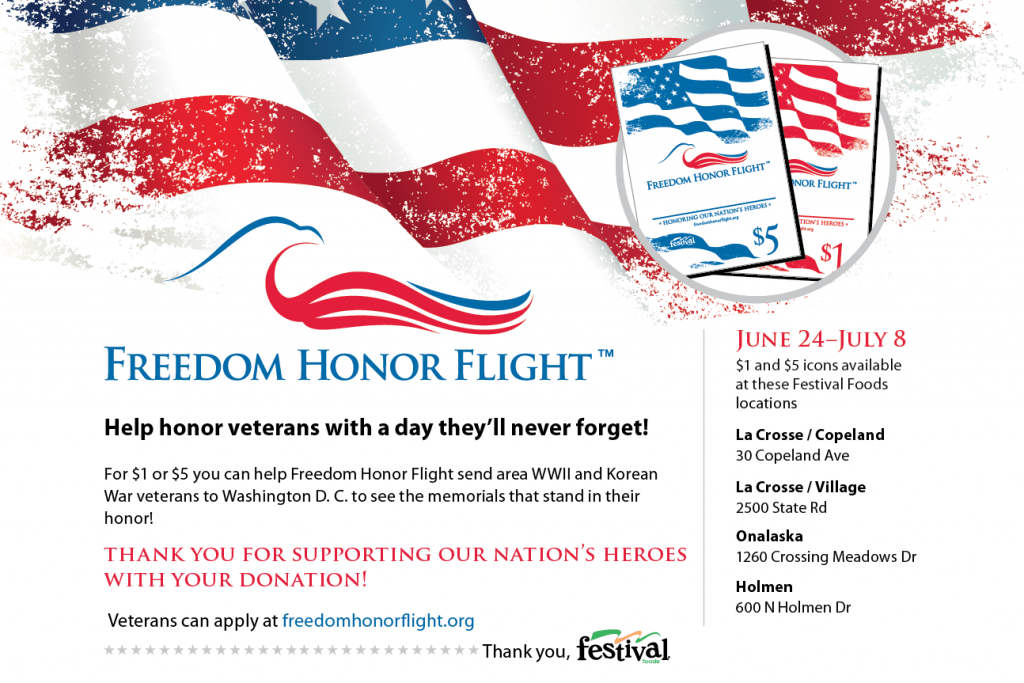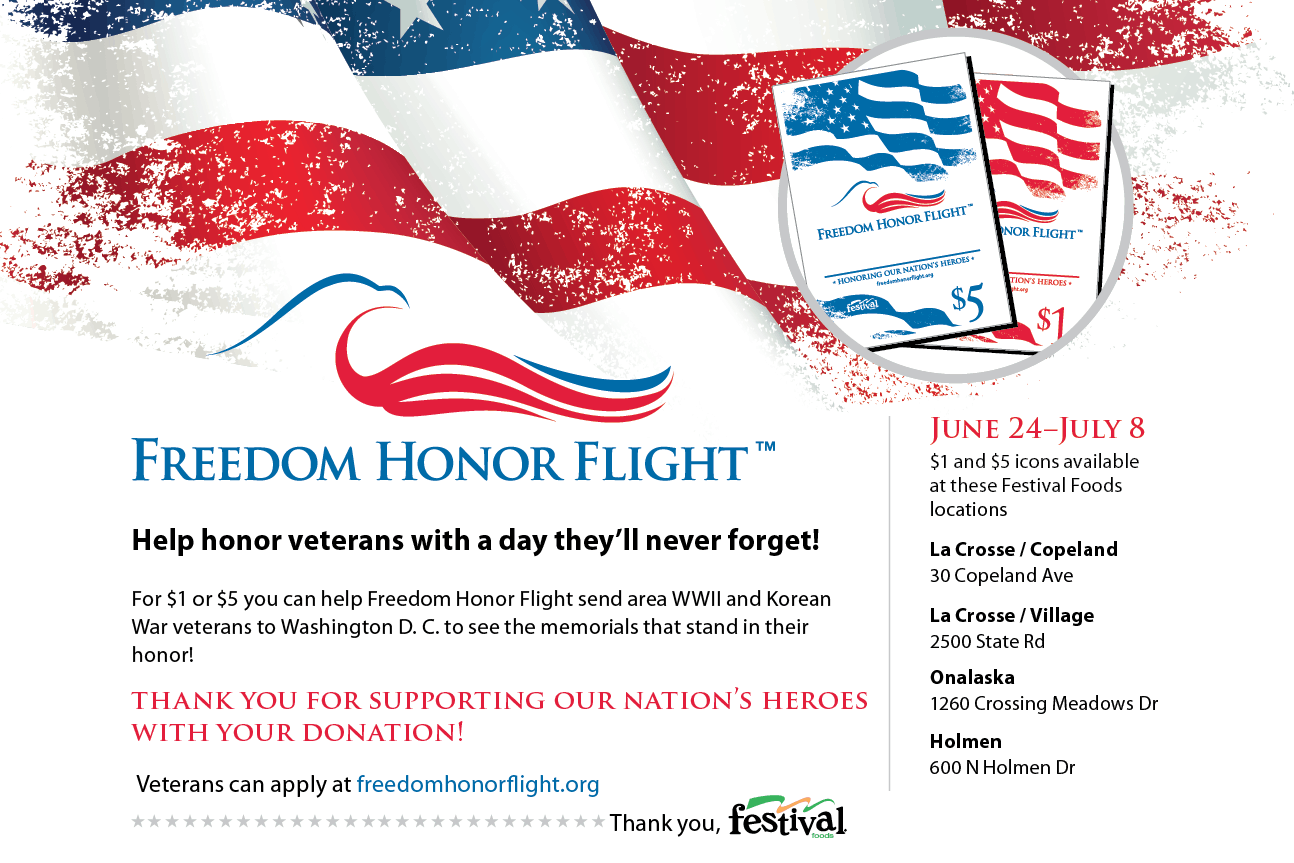 Sparta Freedom Dance set for July 2
Club 16 in Sparta is hosting Freedom Dance: Legends and Outlaws Sunday, July 2 from noon to 4 p.m. Donations to be accepted at the door with a 50/50 drawing. Proceeds benefit Freedom Honor Flight.
For more information, please contact: Tim Woolworth, 608-272-3718 or Linda Frederick, 608-484-0618.